A Gift (or two!) for You
Here are a few goodies to say Thanks for stopping by. These are wallpapers, set to 1280 x 800. You are welcome to use any of them for your personal desktop (or laptop!) wallpaper. Simply click on the thumbnail to see the full-sized version. Then Right Click on the wallpaper you want, and Save Image As to download it to your hard drive. Enjoy! And check back often. You never know what we'll put up next!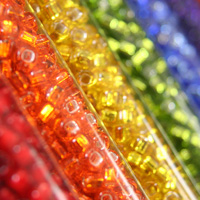 Seed Beads
Seed beads featuring every color in the rainbow!
(1280 x 800)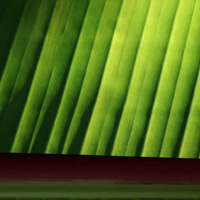 Big Green Leaf
A soothing, natural place to set your desktop icons.
(1280 x 800)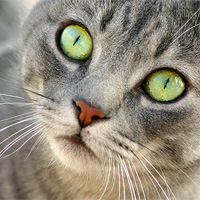 ---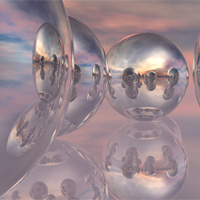 Silver Balls
3D rendered chrome balls in a beautiful, pastel setting.
(1280 x 800)
3D LEM Model
Four views of a custom 3D model. A nod to fellow moon geeks.
(1280 x 800)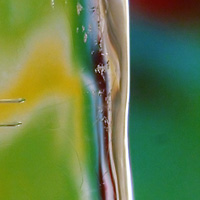 Rainbow Dreams
A colorful, abstract photograph. Can you guess what it is?
(1280 x 800)
---
All artwork and photography was created by Stacy Chitwood and is copyright 2010. It is intended for personal use only. Requests for commercial or public use can be made on our Contact page.