Some of Our Work
We specialize in creating designs that reflect the desires and personalities of our clients. It is our goal, each and every time we take on a job, to design media that our clients don't just like, but Love.

Take a look below at a few of the websites we have designed and built. All site graphics and code are custom created, and in most cases, hand-written. Feel free to click on any thumbnail to see the actual working site.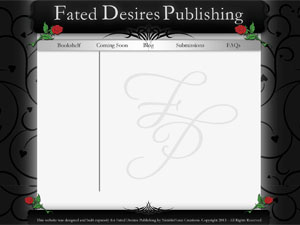 Fated Desires
A content-rich site for readers and writers of romantic fiction.
Features:
Custom Wordpress Theme, Custom Styled Sliders, Customized for Mobile
---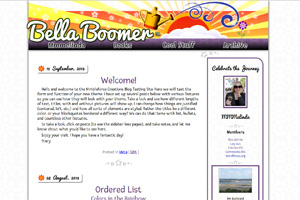 Bella Boomer
A smart, informative, and often hilarious look at being a Boomer, Melinda Haynes's site is a joy to visit.
Features:
Custom Vector Design, CSS3 Transitions, Blog, Customized for Mobile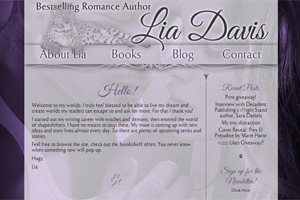 Author, Lia Davis
Delicious paranormal romance writing, featuring shifters and more!
Features:
Custom Design, Static Background, Blog, Customized for Mobile
---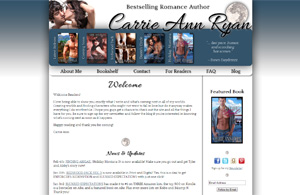 Carrie Ann Ryan
Sizzling hot and bestselling author, Carrie Ann Ryan's style and taste is reflected in this beautiful site.
Features:
Custom Design, Wordpress Port, Blog, Dynamic Home Page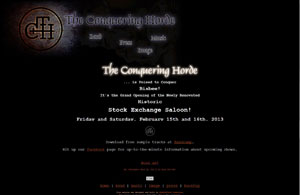 The Conquering Horde
With crazy-good original music, TCH was on their way to the top when they disbanded in 2013. Let's hope we hear from them again someday!
Features:
Custom Design, Gallery, Facebook Like Button
---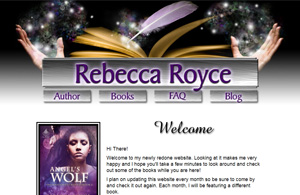 Rebecca Royce
Red hot (and sometimes dark!) romance written in fantasy, sci-fi, and paranormal genres.
Features:
Custom Design, Gallery, Animation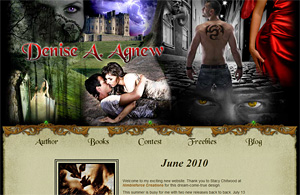 Denise A. Agnew, Author
Sizzling hot romance novels from every corner of the genre. Adult content.
Features
: Custom Collage, Gallery, Contact Form
---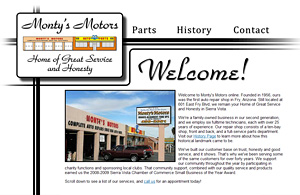 Monty's Motors
Automotive Parts and Repair in Sierra Vista, Arizona
Features:
Online Store, Gallery, Photography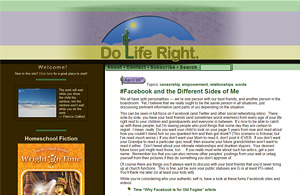 Do Life Right
A feature-rich blog providing photography, books, and insight into the un-schooling lifestyle.
Features:
Blog, Logo Design
---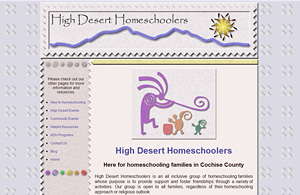 High Desert Homeschoolers
An all-inclusive, supportive group for homeschooling families in Cochise County.
Features:
Logo Design, Blog, Calendar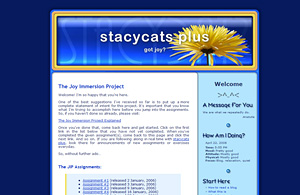 stacycats
An uplifting, fun blog offering the Joy Immersion Project.
Features:
Blog, Logo Design